Measuring the tangle of three-qubit states, by A. Pérez-Salinas, C. Bravo-Prieto, D. García-Martín and J. I. Latorre
In this paper, the authors propose a method for transforming an unknown three-qubit state into its canonical form up to phases. This transformation can be achieved variationally and may be used to estimate the tangle. Simulations on this method have been performed.
The tangle is a three-qubit entanglement invariant that quantifies genuine tripartite entanglement. The state with maximum tangle is the GHZ state (and its local transformations). The distribution of tangle for random three-qubit states is depicted below.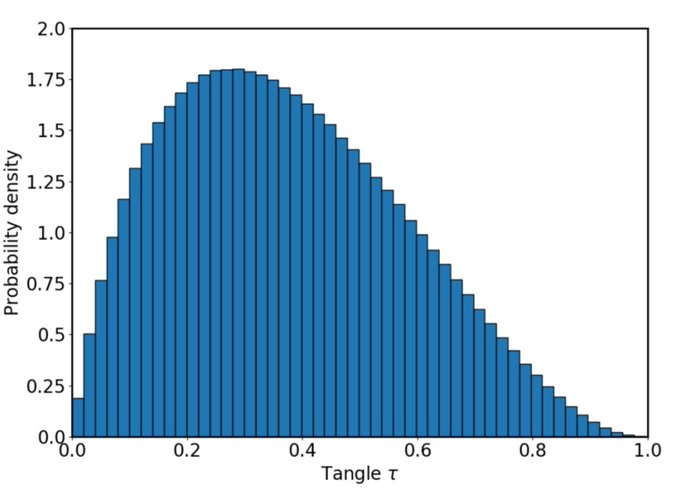 The canonical form up to phases can be achieved when the number of measurements of three possible elements in the computational basis are zero. In this form, the tangle is easily measured. The canonical form can be cast by applying local unitaries on each qubit.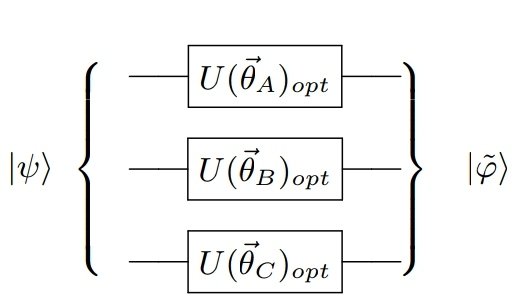 The tangle is affected by errors in the circuit. To mitigate these errors, a post-selection scheme can be applied after measuring the output state. This post-selection consists of discarding those results that should not appear in the canonical form.
First, the authors have analyzed the GHZ state. The estimation of the tangle with this method provides lower values as the errors ("t") in the circuit increase. Post-selection mitigates the errors considerably.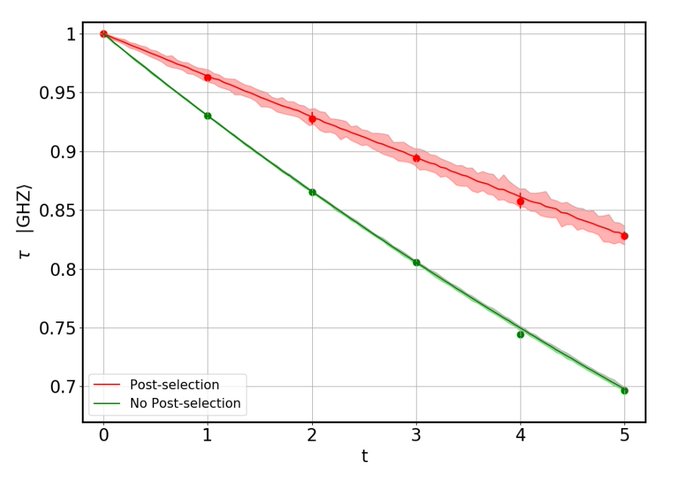 This behavior has found to be a common tendency for many different random states. In the figure depicted below, each dot corresponds to a random three-qubit state.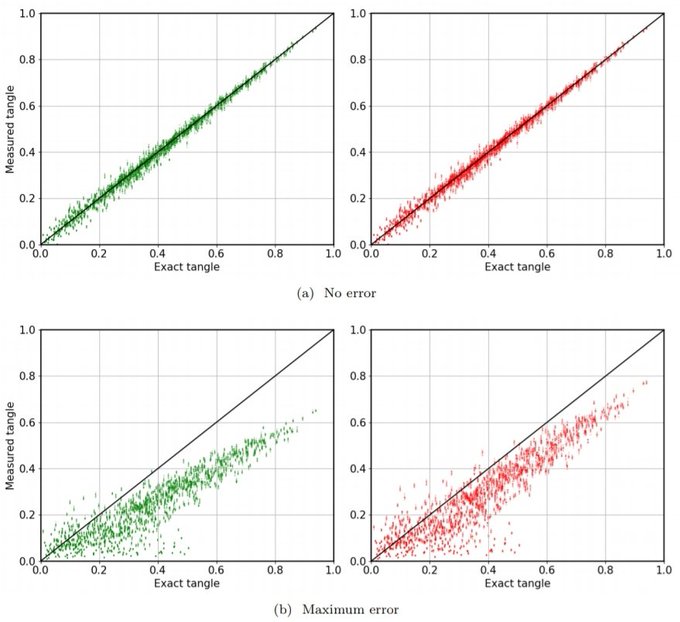 With errors comparable to those in the state-of-the-art quantum hardware, the tangle presents a mean underestimation of ~30%. Post-selection lowers this result to ~17%.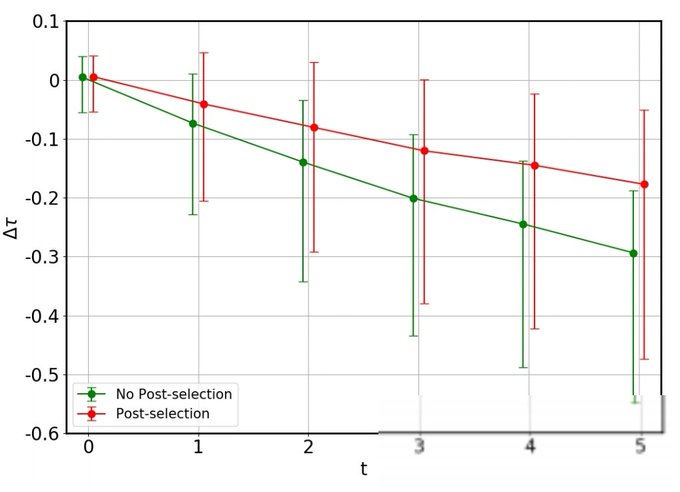 Although the method herein presented does not provide any speed up respect to quantum tomography, it can be used as a module for other algorithms, such as a classifier.
UPDATE: This paper has been published in Entropy